Click on a category to view
Our All Custom Fabrication work.
We have been in business for over 35 years.
We could only post a few of our Custom Works.
CLOSE-UP OF WELDING QUALITY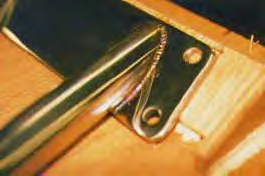 PIPEWORKS FABRICATION
1471 COTA AVENUE
LONG BEACH, CA 90813
(562)432-6826 FAX (562)435-4727
Copyright © 2008 Pipeworks Fabrication. All rights reserved.